The director Cheng Aihua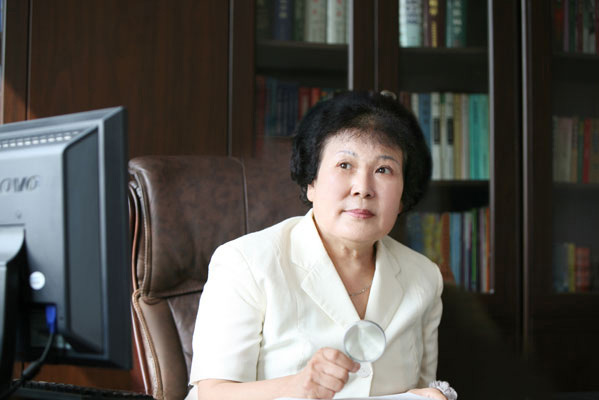 Cheng Aihua ,female, researcher, who graduated from Beijing university of Chinese medicine .she is a famous traditional Chinese medicine expert .She is a famous Chinese expert in studying vitiligo and is the director of Huahai Vitiligo Hospital. She is a member of the National People's Congress and an vitiligo expert with outstanding contribution in China .
She is one of the ten best directors by ethics, the national excellent hospital director, the national science and technology advanced workers, the national outstanding business women, the excellent technology entrepreneurs of china, The gold prize of the china famous doctors "s outstanding contribution .
She is the first one founded with "black and white and development "as the core of three vitiligo theory in the world,she lead Huahai invent three theory "nine "technology.
Her research of the new technology theory of "cure black and white together "has got the leading domestic level.This technology is the only new technology project for healing vitiligo which promote by government ,facing the whole country.
Dr.Cheng Aihua focus on vitiligo research for 37 years, published 8 vitiligo correlative monographs,over 120 professional academic papers .
Since 2000,she has been invited to give lectures and travel around and give medical treatment by eight countries and medical institutions. She has cured patients for more than 100000 patients among over100 countries and regions. She is called"the first person cured vitiligo"by authoritative media.